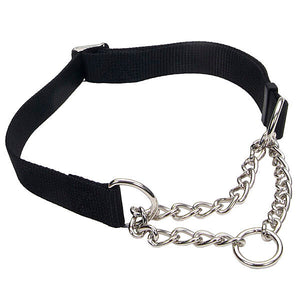 ANIPET CHECK TRAINING COLLAR 14"
Coastal Pet's Adjustable Check Training Collar for Dogs has a limited-closure chain loop combined with a nylon collar. The limited-closure chain loop prevents the collar from becoming too tight while the nylon reduces loss of neck hair. Gentle correction training is an excellent way to build a relationship with your dog. These collars are not to be used for tie out.
Available in 3/8" x 11-15", 5/8" x 14-18", 3/4" x 18-22" and 1" x 22-29".