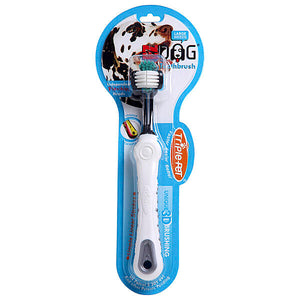 EZ DOG LARGE BREED TOOTHBRUSH
Triple Pet Toothbrushes are a durable and easy to use solution for brushing your pet's teeth. The brush automatically adjusts to the size of your pet's teeth, while cleaning all 3 sides with one stroke. Nylon bristles and high quality rubber make all products dishwasher safe.
The brush uses three independent flexing heads to reach up the gum line on all sides. Available in large and small sizes, with or without toothpaste.