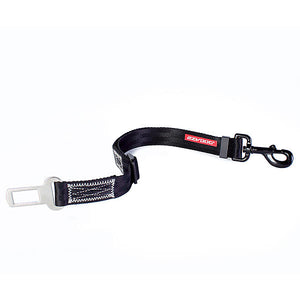 EZYDOG CLICK CAR RESTRAINT
Make your dog's trip in the car a safe one while still allowing some backseat freedom. This dog seat belt is great for keeping your pup under control while driving. Restrain them from jumping to the front seat where they would create a driving distraction or from jumping out the door when you just need them to stay put.
-Click and go
-One size fits all
-Compatible with the Quick Fit, Chest Plate, or Convert harness. (Not for use with the drive harness.)
-Fully adjustable from 17.5-26"
-Color: Black