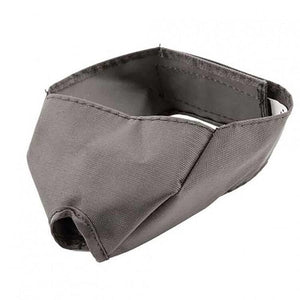 PAW BROTHERS CAT MUZZLE MED
Whether it's a muzzle or an animal deterrent spray, Ryan's Pet Supplies has the size, type and brand you need to ensure the safety of your cat or dog and the pets and people who come in contact with your pet. Made by Paw Brothers you can rest assured that your muzzle will be built to last.
Prevents biting & chewing, Quick and easy to snap on. Hoods eyes. Stylish look and feel, Easy to breathe. Virtually tear free. Machine washable. Color may vary.