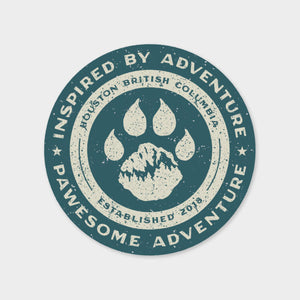 PAWESOME 5TH ANNI - TAN & BLUE
We're celebrating 5 years of being a Bulkley Valley Original and calling Houston B.C our home! It's been a wild ride and we're so proud of our community and the people we are lucky enough to call neighbor. So cheers to 5 great years together and to many, many more!
Available now in celebration of 5 years in the Bulkley Valley.