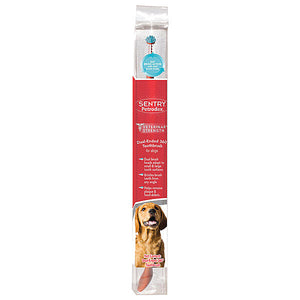 PETRODEX DUAL ENDED TOOTHBRUSH
Dental care just got a whole lot easier for both you and your large dog. This 360° brush makes a world of difference!
Petrodex Advanced Dental Care Dual ended 360° Pet Toothbrush adapts to small and large tooth surfaces on large dogs. This unique design allows the bristles to brush teeth from any angle. Use this toothbrush to help remove plaque and food debris from your dog's teeth.
Adapts to small and large tooth surfaces
Bristles brush teeth from any angle
Helps remove plaque and food debris
1 - 360° dual-ended toothbrush