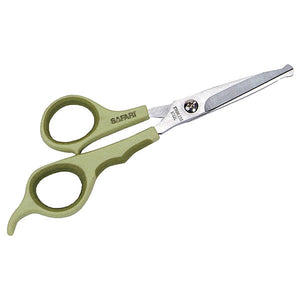 SAFARI SAFETY SCISSORS
Coastal's Safari Safety Scissors are perfect for trimming the hair around your dog's eyes, face, ears, and paws. Quality stainless steel blades ensure a long lasting, sharp cutting edge. Rounded ends on the blades provide the safety needed when trimming delicate areas.
Features:
Stainless steel. Comfort grip handle. Rounded tips for safety. Quality Guaranteed.
Applications:
To safely trim hair around eyes, face and delicate areas.