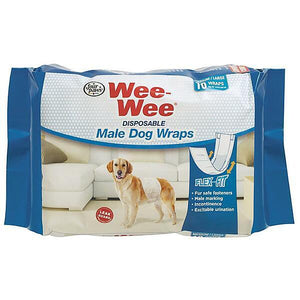 WEE-WEE MALE WRAP MD/LRG 12PCK
Wee-Wee® Disposable Male Wraps provide the perfect solution for male dogs experiencing urinary incontinence, excitable urination, or male marking. Each wrap has a leak barrier, fur-safe fastener, and flexible fit closure allowing a snug fit for your dog. Available in 2 sizes.
Sizes:
-XS/S Fits up to a15" waist.
-M/L Fits 15" waist and up